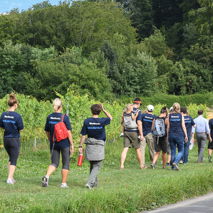 5th Annual 24-hour walk for Parkinson's (Sept. 5-6, 2019)
Ge en gåva
Skapad av:

Christelle Montrichard

Samlar in till: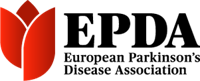 5th Annual 24-hour walk for Parkinson's (Sept. 5-6, 2019)
Exercise is important - especially for people living with Parkinson's disease. What's more it has been shown to help improve mobility and quality of life, and possibly slow the rate of disease progression.

For the fifth year in a row, our Medtronic collaborators Clint and Melissa will undertake the crazy and courageous challenge to walk for 24 hours to raise awareness for Parkinson's disease and to collect funds for the European Parkinson's Disease Association (EPDA).

Join the walk and support Clint and Melissa in their effort to raise 2000 CHF for the EPDA!

When: From September 5th at 12:00 noon until September 6th at 12:00 noon
Where: Medtronic International Trading Sarl, Route de Molliau 31, 1131 Tolochenaz
How long: 1 hour, 2 hours, 24 hours if you feel like it!
MF A

Donerade

20 €

Anonym användare

Donerade

40 €

Christelle Montrichard

Donerade

40 €

I'm supporting the fundraising efforts of Clint Bauld on September 5th and 6th as part of his 24-hr walk for Parkinson's.