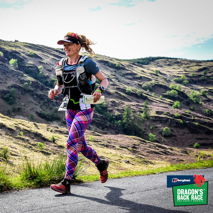 Ultra Tour Monte Rosa 2019 - running for clean energy
Donate
Created By:

Kirsten Isak

Collecting for:
Ultra Tour Monte Rosa 2019 - running for clean energy
(for English see below)
Støt mig i min deltagelse i
Ultra Tour Monte Rosa (UTMR)
, så vi sammen kan give grøn strøm til folk i Nepal og Kenya, og bidrage til bekæmpelse af klimaforandringerne.
UTMR er et løb på 170 km med 11.000 højdemeter i de Schweiziske og Italienske Alper. Jeg deltager i 4 dages etapeløbet som foregår fra d. 4 til d.7 september 2019. Løbet foregår højt i Alperne og kommer op over 3.000 m højde. Det er altså helt deroppe, hvor klimaforandringerne er virkelige, og vi kan se hvordan gletsjere har trukket sig tilbage og forsvinde i svimlende hastighed.
Jeg håber du vil støtte mig i min indsamling så vi kan få mere grøn energi i verden. Bemærk at indsamlingen er i britiske pund.
Du kan følge med før, under og efter løbet på
FaceBook
og
Instagram
……….
Support me in my participation in
Ultra Tour Monte Rosa (UTMR)
, so we help getting green energy to people in Nepal and Kenya, and this way fight climate change.
UTMR is a race of 170km with 11.000 ascents which are taking place in Schweiz and Italy. I will be running the 4 days stage race, which are held from 4th to 7th September 2019. The UTMR route is high in the Alps, and it will take us up above 3.000m. That is up there, where the climate change are real and the glaciers are withdrawing and disappearing in disturbing speed.
Please support my fundraising so we can get more clean energy in the world.
You can follow me before, during and after the race on
FaceBook
and
Instagram
.
Kirsten Isak

Hej alle

(see below for English)

Tusind tak for jeres støtte til Renewable World ifm. min deltagelse i Ultra Tour Monte Rosa. Vi fik samlet 267GBP ind - Tusind tak!

Som I måske har set, blev løbet aflyst efter 2 dage pga. store snemængder oppe i højderne, men jeg havde 2 gode race dage og 2 gode hygge dage dernede. Og har jeg jo bare noget at komme tilbage efter til næste år!

Jeg har lagt fotos op på min Facebook side. Nyd dem:

https://www.facebook.com/pg/kirsten.isak.athlete/photos/?tab=album&album_id=938577703143327

..................................................

Thank you so much for your support to Renewable World in connection with my participation in Ultra Tour Monte Rosa. We fundraised a total of 267GBP - thank you very much!

As you may have seen, the race got cancelled after 2 days due to snow in the high mountains. But I had 2 good race days and 2 good hiking/fun run days there. And now I just have something awaiting for me next year!

I have uploaded a bit of picture to my Facebook page. Enjoy:

https://www.facebook.com/pg/kirsten.isak.athlete/photos/?tab=album&album_id=938577703143327

Venlig hilsen / Kind regards,

Kirsten

Morten Steen

donated

£20

God tur Kirsten

Kirsten Isak:

Tusind tak! I dag var fantastisk men også hård. Glæder mig til i morgen.

Luke Elliott

donated

£5 + £1.25 Gift Aid

Have a blast Kirsten! Wish I was there too!

Kirsten Isak:

Thank you so much! Means a lot coming from you! I'll send a thought to you while I'm there. XXX

Claire Humphris

donated

£30 + £7.50 Gift Aid

Kirsten Isak:

Thank you so much fellow Dragon-fighter and tent buddy! XXX

Kirsten Isak

Kære alle / Dear all

.......see English below......

Tusind tak for jeres donation. Det betyder rigtig meget for mig og ikke mindst for de mennesker der nu får strøm og dermed forbedret deres levevilkår!
Jeg vil høre om I vil hjælp med indsamlingen, ved at dele indsamlingslinket i jeres netværk, både på de Sociale Medier og iblandt jeres andet netværk.

Thank you very much for your donation. I means a lot to me and even more for the people who now will get power and through this improved their livelihood.
I would like to ask, whether you would like to help with the fundraising, by sharing the donation link. Both among your Social Media and among your other network.

Kærlig hilsen / Kind regards,
Kirsten

Paula IJzerman

donated

£30

Have fun at the Monte Rosa! You can do this, you've beaten that Dragon after all! XO

Kirsten Isak:

Thank you so much, sweetie. Means a lot coming from you - fellow dragon slayer. :)

Kristian Olsen

donated

£10

God tur!

Kirsten Isak:

Tusind tak! :)

Anonymous User

donated

£20

Good luck and lots of success with the run, hiking the alps was already tough cant imagine running it!

Kirsten Isak:

Thank you very much. :)

Emily Cheung

donated

£15 + £3.75 Gift Aid

Good luck Kirsten! Sounds like an amazing experience and what a great cause to run for :)

Kirsten Isak:

Thank you very much! :)

Tina Tvedesøe

donated

£10

Kirsten Isak:

Tusind tak! 🙂

Malene Krogh

donated

£20 + £5 Gift Aid

Helt klar sejt! Både løbet og indsamlingen. Og by the way, tak for recon til gode vandreture :D

Kirsten Isak:

Tusind tak! Og hey - UTMR er faktisk en vandrerute. Godt nok ret teknisk så dine drenge skal nok være lidt ældre. Men måske en der kan kome på din bucket list 🙂

Rikke Jensen

donated

£30

Tænker du nok skal klare det. God vind.

Kirsten Isak:

Tusind tak! For donationen og for troen på mig! :)

Valdemar Skogøy

donated

£60

Du er, så sej mor💪

Kirsten Isak:

Tusind tak! For donationen og for at du giver mig tid og mulighed for at gøre det! :) XXX