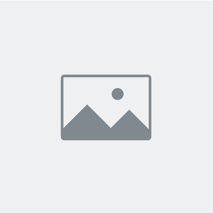 Innsamling for Leger uten grenser
Donate
Created By:

Tom-Erik Nilsen

Participating In:

Collecting for:
Innsamling for Leger uten grenser
Kjære venner, familie og kolleger

Jeg har opprettet denne innsamlingsaksjonen fordi jeg mener at dette er en viktig sak og jeg håper at dere vil støtte meg i å samle inn midler til dem. Vær så snill og støtt meg i dette ved å gi en donasjon her på innsamlingssiden min og skriv gjerne en kommentar til meg og andre som besøker siden. Jeg håper vi sammen kan nå målsetningen, men selv om vi ikke når det, overføres det totale innsamlede beløpet til organisasjonen. Uansett, så har vi gjort en forskjell! Etter at du har donert, vær så snill og del siden min på Facebook og andre sosiale medier slik at nettverket ditt får vite at du har støttet denne saken - og kanskje vil du inspirere andre til å gjøre en forskjell også.

Takk for ditt bidrag og din støtte.


//
Dear friends, family and colleagues
I have created this fundraising because I believe this is an important issue and I hope that you will support me in raising funds for them. Please support me by giving a donation here on collecting my page and please write a comment for me and others who visit the site. I hope together we can achieve the goal, but even if we do not when it transferred the total collected amount to the organization. Anyway, we have made ​​a difference! After you have donated, please share my page on Facebook and other social media so your network will know that you have supported this issue - and maybe you will inspire others to make a difference too. T
hank you for your contribution and your support.

When donations are received, they'll show up here.