The Clarksons Platou Playoffs 2018 - Pals 4 Life
Donate
Created By:

Karoline Hveem Thorvildsen

Collecting for: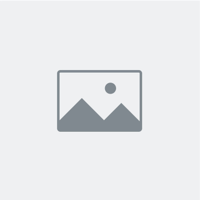 The Clarksons Platou Playoffs 2018 - Pals 4 Life
On Tuesday 25 September, teams from Clarksons' global offices will compete in The Clarksons Playoffs, as part of our annual corporate Charity Giving Day.

The Playoffs are an intense fitness challenge designed to push participants to their limits! Six exercises in six minutes… 45 seconds of work, 15 seconds to move from one station to the next as fast as possible! Each exercise has a potential 100 points to earn and it's all about maximum point scoring to be in with a chance of making it through to The Semi's and The Final – both in which the whole challenge has to be completed all over again! Both teams and individuals (male and female) will compete to be awarded the title of Clarksons Playoffs Champion/s 2018.

Although winning is a big incentive, the main aim is to raise as much as possible for charity!

We are PALS 4 LIFE, a team from the Clarksons Platou OSLO office and we will be fundraising for our chosen charity Stiftelsen ALS Norge. Our pain is Stiftelsen ALS Norge's gain!

Any support that you can offer would be greatly appreciated!

Many thanks,

Pals 4 Life:

Eirik Frøysaker
Espen Lysdahl
Gunnar Kapstad
Halvdan Kielland
Jørgen Hartmann
Karoline Hveem Thorvildsen
Magnus Blikstad
Magnus Fischer
Mattis Røisland

When donations are received, they'll show up here.