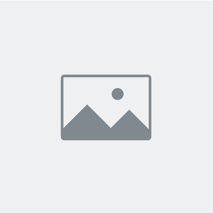 Terry Kavanagh - Ice Skating Fundraiser
Donate
Created By:

Terry Kavanagh

Collecting for: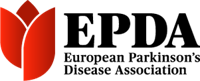 Terry Kavanagh - Ice Skating Fundraiser
Parkinson's 100 Challenge is a new fundraiser for the charity which is seeing people all over Europe taking up a personal challenge, from marathon running to ice skating to raise money for the European Parkinson's Disease Association. Keeping fit has been proved to help ease the symptoms and slow the progression of Parkinson's.
Lizzie and Terry's Challenge
The EPDA's founder, the inspirational (and unbelievably in her 60s) Lizzie Graham, is leading from the front and has chosen to do 2 laps of the Ice Rink! She hasn't skated since she was a child so we also have (on Lizzie's request) a handsome world-record-holding 6'4 explorer to help hold her upright!
Terry, an ex City trader, has had Parkinson's disease for over 28 years and is now 74. He is the perfect example of how fitness delays the progression of Parkinson's, and has run the London Marathon several times. He also hasn't skated since he was a child - but is up for the challenge!
Parkinson's is the second most common neurodegenerative disease after Alzheimer's. It affects not only the older but also the younger generation, and as our population is increasing and ageing, the number of people living with Parkinson's across Europe will double to more than 2.5 million by 2030. So the economic burden is huge - €13.9 billion a year (2010). Just imagine the cost to society in another 15 years.
Parkinson's is a very individual condition. Treatment therefore needs to be tailored to the person's individual needs i.e. right treatment for the right person at the right time. This is what the EPDA is striving to do; we are trying to shift attitudes by understanding the different hurdles that negatively impact treating the progression of Parkinson's; we want to develop solutions that contribute to comprehensive and individualised management of Parkinson's and we want to implement those solutions.
So please help me to help the EPDA by supporting my challenge, which hopefully will not only have a serious message but will also be funny. My little adventure will be filmed and added to our website
http://www.parkinsons100challenge.eu/
.
I do hope that I can reach my fundraising target and I think this will be possible with your support. So thank you very much for reading and hopefully supporting me.
If you'd like more info as to where your money will go, just download the 'Why support the EPDA?' PDF via this link:
https://www.dropbox.com/s/tzy3fzlwo32jsrd/Why%20support%20the%20EPDA%3F.pptx?dl=0
Jo Wright

donated

25 €

Well done Mr K! Hope you enjoyed it, watch out Torvill & Dean! Lots of love, Jo & Jason (from the B&D branch)

Michael Blackstaffe

donated

25 €

You are always a competitor. Well done again Terry. Best wishes Veronica & Mick Blackstaffe

Liam Kavanagh

donated

25 €

I'm constantly amazed at the ridiculous things you'll do. :) Love Liam