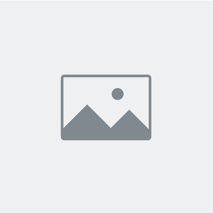 Created By:

Rachelle van Bree

Collecting for:
Tea pick challenge
Hello!

Coming August I will go to Nuwara Eliya, Sri Lanka, to do my internship at Teal Leaf Trust. Who doesn't like tea, right? But how much do we really know about the lives of those pick our tea?

I didn't know for example that 80% of students at the charity's Tea Leaf Vision School live off less than $1 a day, or that this area is a hotspot for suicide in a country that already has the 4th highest suicide rate in the world. Nor did I know that 83% of female tea pickers experience regular domestic violence and 80% of the men are alcoholics. This all creates a pretty hopeless picture... but...

Tea Leaf Trust work in the heart of the tea plantations in Sri Lanka, helping young people to gain the skills required to get employment away from the harsh reality of the tea estate industry. The school offers free, full-time diplomas for students between the ages of 18 and 24. In return, and as part of the programme, the students themselves teach Basic English to over 1,800 children a week for free!

Over 80% of graduates find employment or further education/training within a year and those working earn an average of 50% than their counterparts. On top of this, these students become ethical leaders in their communities, leading real change.

I will pick tea alongside professional tea pickers for four hours... it is backbreaking labour in the sunshine and worse when it is rainy season. I will then weigh my tea and get told what salary I would have earned (less than a couple of quid) but my wages will be given to my tea picking mentor. I would love you support.

Please give what you can... even the cost of a cup of tea will help!
Donate
Rachelle van Bree donated £50
Anonymous User

donated

£50 + £12.50 Gift Aid

Alies van Bree

donated

£15

Margot Van Bree

donated

£10

Rachelle van Bree

donated

£50

Anonymous User

donated

£100

Anonymous User

donated

£22

Anonymous User

donated

£25

Anonymous User

donated

£30 + £7.50 Gift Aid