Lizzie Graham's fundraiser for European Parkinson's Disease Association - EPDA
Donate
Created By:

Lizzie Graham

Collecting for: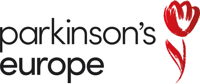 Lizzie Graham's fundraiser for European Parkinson's Disease Association - EPDA
Hello, friends and family! I am doing an Iceskating challenge on the 10th December at Hampton Court Ice Rink with my friend Terry who has had Parkinson's for over 28 years. He is 74 and I am 68 - and together - the Old Dears will skate together to help the EPDA in its fundraising efforts. I have been involved in the field of Parkinson's since 1989 and with the EPDA since 1992 so I understand very well the impact that Parkinson's has on the quality of daily life of people with Parkinson's and their families and friends.
Parkinson's is the second most common neurodegenerative disease after Alzheimer's. It affects not only the older but also the younger generation, and as our population is increasing and ageing, the number of people living with Parkinson's across Europe will double to more than 2.5 million by 2030. So the economic burden is huge - €13.9 billion a year (2010). Just imagine the cost to society in another 15 years.
Parkinson's is a very individual condition. Treatment therefore needs to be tailored to the person's individual needs i.e. right treatment for the right person at the right time. This is what the EPDA is striving to do; we are trying to shift attitudes by understanding the different hurdles that negatively impact treating the progression of Parkinson's; we want to develop solutions that contribute to comprehensive and individualised management of Parkinson's and we want to implement those solutions.
So please help me to help the EPDA by supporting my challenge, which hopefully will not only have a serious message but will also be funny. My little adventure will be filmed and added to our website
http://www.parkinsons100challenge.eu/
. As I have not been on skates since a child of 11 years, then I guarantee that me iceskating at 68 years will be funny. I would love to reach my fundraising target of €500 and I will then pay my fundraising target as well.
I do hope that I can reach my fundraising target and I think this will be possible with your support. So thank you very much for reading and hopefully supporting me.
If you'd like more info as to where your money will go, just download the 'Why support the EPDA?' PDF via this link:
https://www.dropbox.com/s/tzy3fzlwo32jsrd/Why%20support%20the%20EPDA%3F.pptx?dl=0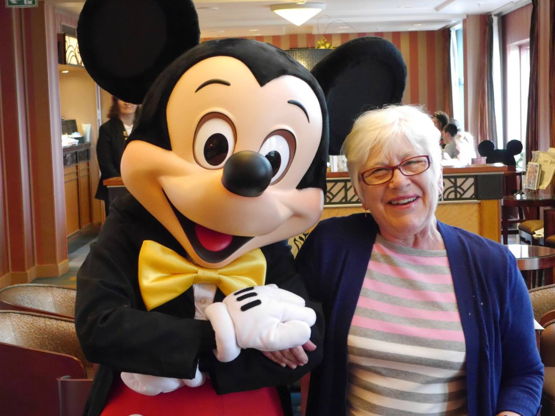 Donate
Lizzie Graham donated 500 €
Anna Graham

donated

20 €

Well done! I(I would have fallen over!) Anna xx

Lizzie Graham

Parkinson's Europe

Hello Everyone who have supported Terry and I with our Ice Skating challenge that took place yesterday. It was a great, fun day and if you visit

http://www.parkinsons100challenge.eu/news-2015-12-...

you can read the update and see some pics taken in the most beautiful, historical venue featuring Terry and I with our loyal supporters who came along to cheer us on and to laugh at us of course. There is also a video that is being added next week and apparently it will be on YouTube as well. So far we have raised about £2,000 for our challenge and more money is still arriving. So HUGE, HUGE thanks to each and every one of you for your much valued support. We are so very grateful. Lizzie and Terry.

DeAnna DuBose

donated

50 €

What an awesome challenge Lizzie!! Sending you our best for a grand adventure supporting people living with Parkinson's. From Chicago with big hugs!!

Ben Graham

donated

50 €

Go Ma and Granny, go go go! We're all really proud of you. All our love, Ben, Liz, Fred, Hal and Bruno xx

Kate Browne

donated

50 €

Brave lady! Good luck and stay upright x

Silvia Bottaro

donated

20 €

Good luck Lizzie!!!!!!!!!!!!! :) Hugs!!

Katharine Hegarty

donated

20 €

Lizzie Graham

donated

500 €

Go Lizzie!!! Don't break anything!!

Leanne Dronfiled

donated

20 €

Good luck, Lizzie! Please don't beak-a-leg! Lx

John G Ball

donated

40 €

Go Lizzie! Ice Skating, wow.

Chiu Man

donated

20 €

This will be your biggest challenge yet! Good luck and don't forget the pads!

Patricia Good

donated

20 €

Good luck Lizzie - try to keep upright!

Susana Lindvall

donated

20 €