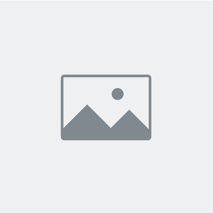 Dom's duathlon fundraiser for Parkinson's disease
Donate
Created By:

Dominic Graham

Collecting for: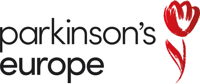 Dom's duathlon fundraiser for Parkinson's disease
Hello, friends and family! I am doing a duathlon on 20 September to help the EPDA in its fundraising efforts. I have been involved with the EPDA since 2000, and I have seen first hand just how difficult living with Parkinson's is, and just how misunderstood it is as a disease.
Did you know, for example, that due to the ageing population, the number of people living with Parkinson's across Europe will double to 2.5 million by 2030? Or that it currently costs our society €13.9 billion a year to treat patients? Or that it's the second most common neurodegenerative disease after Alzheimer's?
Many people think it's a simple 'shaking' disease, but in fact its 'hidden' symptoms are brutal, ranging from depression, hallucinations and delusion to sexual and sleep problems.
The EPDA has worked tirelessly to improve the lives of people with Parkinson's since its formation in 1992, but desperately needs to fundraise in order to survive these tough economic times.
So please help me help the EPDA by supporting my fundraiser. I will be running 10km, followed by cycling 40km, followed by a 5km run. My target time for all this is 2 hours and 35 minutes. And if I don't hit this time then I will 'throw in' 100 press-ups at the finish line, and I will be filmed so I can prove it!
But if you help me reach my fundraising target of €500 then I will pay my fundraising target myself!
I think that's a pretty decent challenge, but it's nothing compared with the challenges that people with Parkinson's have to live with every day of their lives.
Many thanks for reading my fundraising page, and I hope I have persuaded you that your donation is vital and hugely appreciated by myself and the EPDA.
Obviously I hope that together we can smash my €500 target, but any contribution will be hugely appreciated.
Thank you very much for reading!
If you'd like more info as to where your money will go, just download the 'Why support the EPDA?' PDF via this link:
https://www.dropbox.com/s/tzy3fzlwo32jsrd/Why%20support%20the%20EPDA%3F.pptx?dl=0
Cheers
Dom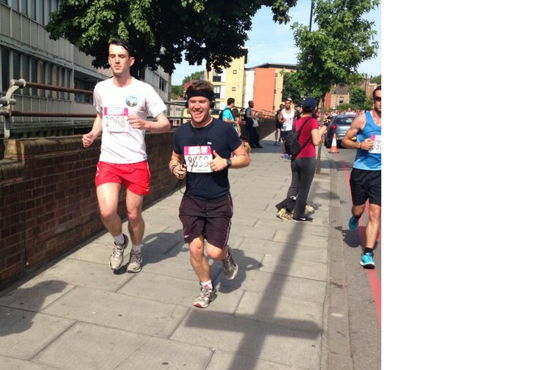 Mariella Graziano

donated

80 €

Hello Tom I support your fantastic effort, despite your injury!!

Dominic Graham

Oh, and thank you also to my cycling training buddies Dan Nesnetsirhc Daniel Walker Paul Williams, and also Cat Dean! You're all wonderful! :-)

Dominic Graham

Thank you, Kate Fereday and Susan Warren (aka 'Anonymous'?)! I am very, very touched you have supported me in my challenge. I missed my press ups this morning but your generosity and kind thoughts have spurred me to do them when I get home! (I did go for a run yesterday though in near 40 degrees and nearly died...) Thank you very much! Any other donations warmly received too! :-)

Dominic Graham

So many people to thank! Here's just a few: Julian Graham Ben Graham Taya Koh Will Forrest Moira Kan Kate Gawadzyn Danielle Dixon Simon Drury Joy Drury and Sally Williams. Thanks to you all for being so generous sponsors! Just a couple of weeks to go to my duathlon... got a mild foot injury as of yesterday so fingers crossed it doesn't cause any significant problems! (Got my excuse in early too!) Anyone else who fancies sponsoring me, please do! You will be helping people with Parkinson's all over Europe. Check out my fundraising page to learn more: www.betternow.org/be/dom-s-duathlon-fundraiser-for-parkinson-s-disease Thanks again, dear friends!

Dominic Graham

Jullie Tran Graham, my dear wife, thank you very, very much for your donation and support all the way through... You are wonderful! :-) xxx

Dominic Graham

Katharine Hegarty, Chris McGowan, Thien Tran, Christy McGhee, you are all wonderful, thank you very much indeed! I am very grateful to you all, and I am training hard in your honour! Unfortunately I am also eating a lot of naughty things but I am training, I promise! I am blessed to have such fine friends and family :-) x

Dominic Graham

Ha, Colin Cheung! I'd be pleased with 50 at this point! I'll get there though... Thanks again, pallywag

Colin Cheung

Respect to you for having this kind of dedication. I can only imagine how gruelling your training sessions must be. 100 push-ups all in one go isn't easy (50 is about all I can manage in one set). Wish you all the best in September!

Dominic Graham

Colin Cheung and Stephen Pearce, you are legends! Thank you most sincerely, you are very kind! PS, Steve, sorry to hear about your Ma – I will not let you (or her) down on those press-ups, I promise! :-)

Stephen Pearce

Hi Dom, you have my full support my mum got diagnosed with Parkinson's 8 years ago. Good luck with your challenge. Sponsorship to follow. Cheers steve

Jim and Sarah Werts

donated

20 €

Yay! Go Dommo! Congrats mate - amazing effort in the face of mud and injury - good man...

Anonymous User

donated

20 €

Mark Yarborough

donated

25 €

Gabi Code

donated

20 €

Anonymous User

donated

10 €

Anonymous User

donated

14 €

Anonymous User

donated

120 €

Samantha Mahony

donated

30 €

Good Luck MoleyMoleyShabbash, whenever and however you tick it all off. Hope the injuries are kind to you. Love from the Wilcony's xxx

Simon Richardson

donated

130 €

Here's the recycled donation from the cycling contributors - Badger, Kong, Pike, Harold and of course yourself, Dom

Pikey and Nat

donated

50 €

Good on you Moley! A very worthy cause, although this injury excuse sounds weak! All the best nonetheless, and fingers crossed for a quick recovery :)

Dom Graham

donated

500 €

Here's my own donation – as a thank you to all my friends and family who have been so generous on behalf of people with Parkinson's... Thank you very much!

Rachel Mattimoe

donated

40 €

Best of luck dude - a most worthy cause indeed! xx

Chiu Man

donated

20 €