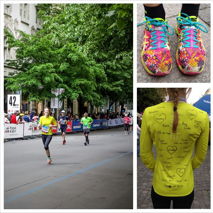 Claire's fundraiser for Parkinson's - Prague Marathon
Donate
Created By:

Claire Hughes

Collecting for: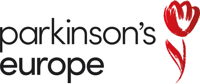 Claire's fundraiser for Parkinson's - Prague Marathon
Hello friends and family,
Thank you for visiting my fundraising page. On the 7th May I will be running the Prague Marathon (42.195km or 26.219miles) in support of the EPDA and people living with Parkinson's disease.
This cause is very close to my heart, having seen my Grandfather suffering with Parkinson's as I grew up and the disease itself is still very much misunderstood. Parkinson's disease is a progressive neurological condition that currently has no cure. This year marks 200 years since Parkinson's was recognised as a health condition following the publication of Dr James Parkinson's
Essay on the Shaking Palsy
in 1817.
There are more than 1.2million people living with the disease in Europe and this is only going to increase due to our aging population. The average age of onset is just 58 years old and it can affect anyone. Everyone's disease journey is different.
The EPDA is the only European Parkinson's disease umbrella organisation. Their goal is to improve the lives of people with Parkinson's by removing the hurdles that prevent early and appropriate treatment and to work together in the fight against Parkinson's.
Running the marathon will be the furthest I have ever run and I am hoping that by completing this challenge and with your support we will help make the lives of people living with Parkinson's and their families better, now and in the future. Every penny and cent will help towards providing this help while supporting the search for a cure. Thank you for reading my fundraising page and I hope you will support this great cause.
For more information on how the money is spent, the EPDA have created the following brochure; '
Why support the EPDA?
'
Alice Castle

donated

40 €

Well done my lovely friend! Very very impressive xx

Anonymous User

donated

30 €

Claire Hughes

Hello All,

I would like to say a big thank you to all of you for your support and donations to the EPDA to support people living with Parkinson's.

On Sunday I completed the Prague Marathon (I updated the page photo as proof), running it in 4hrs 29 minutes. As a thank you to all of you, I wrote your names on the back of my running t-shirt! The experience was amazing and I had the best supporters cheering me on.

Because of you, not only did I reach my donation target, I managed to surpass it by another 86%! This is amazing and so much more than I was expecting. It would not have been possible without you and I am proud that together we can and have supported the search to find a cure.

Thank you again!!!

Claire


Kevin Liedtke

donated

50 €

Hey Claire, ich drück dir die Daumen und bin mir sicher das du das ganz easy schaffen wirst nach all dem harten Training!

Hannah Littler

donated

30 €

Jane & Keith Castle

donated

25 €

Good Luck Claire, we hope you are well and enjoying life. My dad has Parkinson's so well done for supporting this great cause

Anonymous User

donated

31 €

Sophie Parkinson

donated

40 €

Anonymous User

donated

10 €

Anonymous User

donated

30 €

Sally & Adrian Hughes

donated

200 €

We will be there cheering you on. M & D

Enrique GB

donated

75 €

Anonymous User

donated

200 €

Claire Hughes:

Thank you very much :)

Anonymous User

donated

42 €

Hey Claire! I really like what you're doing here. You are not only talking you make things happen and you're motivating other people to support this. You are a great person and earn my respect. I'm glad to know you! P.

Hebah Bibi

donated

40 €

Proud of you Claire, I know you got this and you will smash it. Supporting you every step of the way from London!! xx

Jenny Hughes

donated

50 €

Good luck Claire from Jenny, Kevin, Grant and Karl😃

Anonymous User

donated

40 €

Claire Hughes:

Thank you very much :)

Charlotte Cornforth

donated

40 €

I'll be routing for you Clairey! Xxx

Louise Whatling

donated

40 €

Ellie Oakes

donated

50 €

Bethany Whatling

donated

50 €

Sarah Palmisano

donated

40 €

"The body achieves what the mind believes" - you can do it Claire !

Lisa Palmisano

donated

40 €

Hey Claire, I have no doubts that you'll achieve this marathon without any problems, you'll be great! You're motivation and power are inspiring and i'm sure your grandad will be proud, as I am too! You can do it Claire!! Lots of love xxx Lisa

Sarah and Daniel Hughes

donated

150 €

Good luck Belle!! We will be there to cheer you on every step of the way (well, almost) ;) So proud of you for doing this (although we also think you're crazy) and for such a great cause. You can do this!! xxx