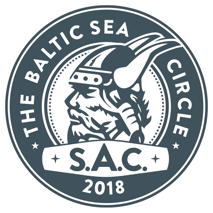 Baltic Rally for Parkinson's Disease
Donate
Created By:

Ken Bardsen

Collecting for: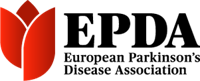 Baltic Rally for Parkinson's Disease
My name is Ken, I'm on a sabbatical from my IT corporate life and I am going to drive a 24 year-old Volvo some 8500km in 18 days from Amsterdam around the Baltic sea and back, and hope to inspire you to support the European Parkinson's Disease Association (EPDA).
15 Years ago my father was diagnosed with Parkinson's Disease which is a neurodegenerative condition – an illness that affects nerve cells in the brain that control movement. Parkinson's is progressive, which means symptoms appear gradually and slowly get worse. There is no cure as yet. The work done by the EPDA is essential to helping him and others live with this debilitating disease as well as possible.
My best friend, John Thompson, is coming from Australia to join me on this Baltic Sea Circle Rally adventure. The journey will include visits to my father in central Sweden, the farm he grew up on in northern Norway, and the place he was born on the Norwegian/Russian border. The trip will also include visits to Lofoten, North Cape, Murmansk, St Petersburg and Riga. The rally constraints are "No GPS and no highways". It's going to be challenging and fun!
Everything you donate here goes directly to the EPDA. We are self-funding our entire rally.
Please contribute generously to this great cause, and follow our progress on our blog.
www.daidahaid.tumblr.com
Donate
340 €


Collected

45% 750 €
Harold en Petra Taal

Donated

50 €

Ken Bardsen:

Thanks for your generous donation!! Enjoy your trip to the US!

Harri Makela

Donated

50 €

All The Best. Great course and journey. Harri Makela

Ken Bardsen:

Not only an amazing tennis player, but someone who makes the world a better place! Thanks for your generosity Harri!

Gracetech Textiles

Donated

70 €

Blessings to your Dad

Ken Bardsen:

Thanks so much Steve and John! For both the contribution and your support!!

Tone Bårdsen

Donated

50 €

Ken Bardsen:

Thank you! Looking forward to seeing you!

Dylan Weston

Donated

80 €

A worthy cause

Ken Bardsen:

Thank you Dylan! Next rally with Pat?

Belinda Franklin

Donated

40 €

I suffer from Multiple System Atrophy which is a subset, more aggressively progressing form of Parkinson's. Neither has a cure and robs the patient of the basic functions of daily living. Blessings to your father and safe travels to you and navigator.

Ken Bardsen:

Thank you very much Belinda, I really appreciate this, especially from you!!