Participa en XTERRA y convierte en triatleta solidario
XTERRA Madrid
te da la oportunidad de darle un nuevo propósito a tu esfuerzo deportivo.
Crea tu propia recaudación por una causa solidaria y haz que tu esfuerzo tenga un impacto social.
Utiliza BetterNow para hacer tu propia recaudación a favor de una causa benéfica.
Comparte tu proyecto de recaudación con tus amigos en las redes sociales, y conviertete en un héroe solidario (a) de XTERRA.


Más Sobre XTERRA:XTERRA Madrid
es un evento regional que forma parte de la
XTERRA Tour Spain.
XTERRA Tour Spain
ofrece una serie de eventos XTERRA en las diferentes regiones de España.

Tienes 3 opciones para participar en XTERRA MADRID:- PRO
con 1500 m. de natación, 30 km. de mountain bike y 10 km. de carrera a pie.
Prueba internacional y con recorridos exigentes.
- OPEN
con 750 m. de natación, 15 km. de mountain bike y 5 km. de carrera a pie.
Prueba nacional y asequible a triatletas populares
- EQUIPOS
con 1500 m. de natación, 30 km. de mountain bike y 10 km. de carrera a pie
Por relevos de 3 integrantes donde cada uno realiza una disciplina

XTERRA Madrid
ofrece la oportunidad para que el atleta ávido de XTERRA gane puntos para convertirse en el campeón del circuito
XTERRA Tour Spain.
Esto aplica tanto para loa atletas Profesionales, Grupos de Edad, hombres y mujeres.
Los campeones de los Grupos de Edad del XTERRA tour Spain tienen acceso a 10 ranuras atleta de clasificación para el Campeonato XTERRA World en Maui, Hawaii.XTERRA Madrid
se lleva a cabo en el pintoresco pueblo de San Martín de Valdeiglesias, a 80 km fuera de Madrid. La carrera finalizará en el Castillo de Coracera que fue construido en el siglo XV.
-------------------------------------------------------------------------------------------------------------------------------------------------------------------------Do Do you like challenges and want to make a real difference?
XTERRA Madrid gives you the opportunity to exceed your limits and start your own fundraising for a good cause .
-XTERRA Warriors can also become Heroes.
-If you participate in XTERRA Madrid and want to take this challenge to another level, you can give your challenge a solidarian touch and make a big difference to those who need it most.
-Use BetterNow to create your own fundraiser for a charity.
-Share your fundraising project with friends and become a hero.
MORE ABOUT XTERRA MADRID:
XTERRA Madrid is a regional event that forms part of the XTERRA Spain Tour.
The XTERRA Spain Tour provides a series of XTERRA events across the different regions in Spain.
XTERRA Madrid provides the opportunity for the avid XTERRA athlete to earn points towards becoming the XTERRA Spain Tour Champion.
This applies to Professionals or Age Group athletes, men and women.
The Age Group champions of the XTERRA Spain Tour have access to 10 qualifying athlete slots for the XTERRA World Championship in Maui, Hawaii.
XTERRA Madrid 2014 takes place in the picturesque village of San Martin de Valdeiglesias, 80 km outside Madrid. The race will finish in the Castle of Coracera which was built in the fifteenth century.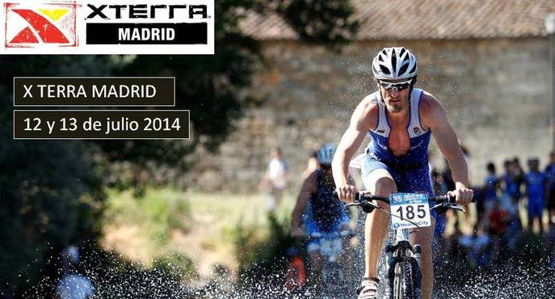 0 €
Collected
---
0
Fundraisers
0
Donations