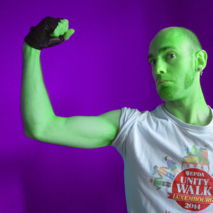 Push Parkinson's Away - 100 push-ups for the European Parkinson's Disease Association
Donar
Creado por:

Francesco De Renzis

Apoyando a: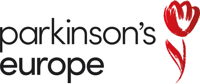 Push Parkinson's Away - 100 push-ups for the European Parkinson's Disease Association
Mission accomplished, one day in advance!
30/10/2015
And in the end I made it...I finally managed to achieve my goal of 100 push-ups in a row! I must say, it was tougher than I had expected when I started training in mid-August.
The
training method
I followed proved more or less effective: it took me a couple more weeks of training than the 6 weeks proposed, but anyway...I made it one day in advance the due date!
You can watch the video of my Challenge here. As you will see, the last couple dozens were, obviously, the toughest ones. I am satisfied with myself (when I started training my maximum was 20 - not bad as an improvement, huh?) even though I could not manage to keep my body as straight as it should be during the last repetitions...my arms and abs were literally begging for mercy!
So, now I believe I can ease down for a week or so and then keep on training in a less-under-pressure way in order not to lose the shape (why waste 8 weeks of effort?).
A huge
thank you
to everyone who supported me so far!
If you like my video, you can still donate until the end of November to help people with Parkinson's disease live a full, dignified life. This is the ultimate goal of my Challenge and the only thing that spurred me not to give up. I hope it will entice you all to help the EPDA!
Thank you everyone!
If you want to take part in this amazing challenge, visit and sign up at
http://www.parkinsons100challenge.eu/.
The more challengers, the better!
If you'd like more info as to where your money will go, just download the 'Why support the EPDA?' PDF via this link:
https://www.dropbox.com/s/tzy3fzlwo32jsrd/Why%20support%20the%20EPDA%3F.pptx?dl=0
For more info about the EPDA activities, visit
http://www.epda.eu.com/en/
Francesco
-----
Hello everyone!
I'm sure you've all heard about
Parkinson's Disease
- these two words will probably remind you of Muhammad Ali and Pope John Paul II. Yes, Parkinson's is that condition that (most often) causes your hands to shake. But, unfortunately, there's more to it: Parkinson's affects body movement in many ways (for example motor blocks - could you imagine your feet freezing when you're about to cross the street?) and generally puts a heavy burden on the daily lives of people who have it, as well as on those of their families and carers. Moreover, this neurodegenerative disease as of today has no known cure and costs society a lot to manage: €13.9 billion a year to treat the 1.3 million people who have Parkinson's across Europe.
The many implications of the disease for individuals and society are not so well-known to the general public. Another not-so-well-known fact is that a lot of people with Parkinson's are very tough, positive-minded and energetic individuals: lots of them run, swim, cycle and undertake hard physical activities with a very strong will in order to demonstrate that the disease cannot win them. And it can't!
But sometimes, even the strongest need a helping hand.
I've been participating to the activities of the
European Parkinson's Disease Association
since 2013: the EPDA has been operating since 1992 to improve the lives of people with Parkinson's, their families and carers. But times are harsh, and funding is needed in order to carry on all the fundamental projects the EPDA leads.
So, I'd love you all to support this fundraiser and follow my challenge: by mid-August 2015 I will start to train hard in order to be able to perform 100 push-ups in a row by the end of October 2015. I will follow this training method
http://www.hundredpushups.com/
and I'm sure I will achieve my goal. Seems tough? As I said, people who have Parkinson's experience way tougher challenges in their everyday life, and this is the least I can do to help them.
You can therefore follow my training and donate as much money as you want - every cent matters in order to reach my € 500 goal! Needless to say that I will film my final challenge in order to show I've made it - or should I say, we've made it together!
Francesco
Donar
Francesco De Renzis donado 40 €
Derek Captain

Thank you Chiu! Never give up

Derek Captain

A big thank you to my first anonymous donor :)

Derek Captain

And the second donation has come! A huge thank you and a big hug to my auntie :)

Usuario anónimo

donado

14 €

Usuario anónimo

donado

50 €

best of luck! can't wait to watch the video P&G

Chiu Man

donado

20 €

Tough challenge if I say so myself but way to go!

GIOVANNA

donado

40 €

Usuario anónimo

donado

40 €

What a nice and important initiative!

Francesco De Renzis

donado

40 €

First one made, I hope many more to follow!