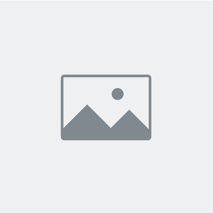 Austria shows solidarity with the Saharawi people
Donar
Creado por:

Norbert Zeppitz

Participando en:

Apoyando a:
Austria shows solidarity with the Saharawi people
We (Andrea Knafl, Manuela and Norbert Zeppitz) participated in the Sahara Marathon 2015.

We had a great experience in the desert and want to give back by giving a series of talks about the situation of the Western Sahara and the Saharawi people, our stay with the Saharawi people, and our participation in the marathon.

The money collected from visitors will be fully donated to the Proyecto Sahara.

Donar
Norbert Zeppitz donado 1.600 €
Norbert Zeppitz

donado

100 €

Donations from fifth talk @ Villa Lido Klagenfurt (2016-03-10)

Norbert Zeppitz

donado

30 €

Donations from fourth talk @ KUMST Kulturni Dom Sittersdorf (2015-11-13) - Additional donations

Norbert Zeppitz

donado

210 €

Donations from fourth talk @ KUMST Kulturni Dom Sittersdorf (2015-11-13)

Norbert Zeppitz

donado

460 €

Donations from third talk @ Kulturni Dom St.Primus (2015-07-14)

Norbert Zeppitz

donado

50 €

Norbert Zeppitz

donado

350 €

Donations from second talk @ Pfarrhaus Kappel am Krappfeld (2015-05-04)

Norbert Zeppitz

donado

100 €

Donation from Fischer Edelstahlrohre

Norbert Zeppitz

donado

300 €

Donations from first talk @ Raj Klagenfurt (2015-04-11)